Fantasy football takes over fifth period English class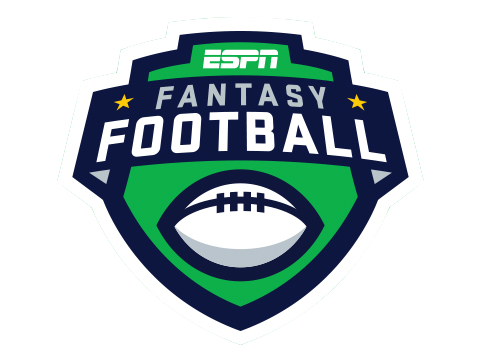 Teacher Matthew Bennett's fifth-period English class is not run like a regular classroom.
At the beginning of football season, Bennett started a fantasy football league with several students in the class, so football talk often dominates the conversation in class.
With each  Monday comes a new round of trash talk and new statistics, hot off an action-packed NFL football Sunday.
The fifth period English fantasy football league, which includes seniors Cory Majid, Kekoa Eay, Tanner Kobal, Bryce May, and Alberto Gonzalez, is highly competitive, and the intensity only grows with the banter during class.
This season is Bennett's first time playing fantasy football, and he is having fun getting closer to his students.
"When [the students] asked me to play, I said yes, but we made a deal that they had to keep doing their schoolwork," Bennett said.
The emergence of mobile technology has brought about a new way to enjoy the NFL season through fantasy football, and it has become a popular pastime among sports fans around the country.
Hosted by multiple sites such as ESPN, CBS and Fox, fans can sign up to play in a fantasy football league. Users can start a league with friends or family, or join a league with random people.
Fantasy football allows each user to become a "manager" which means they draft and manage a team. Majid's team, named "It's T.O. Time Baby!," is anchored by New England Patriots quarterback Tom Brady.
"Tom Brady, Julio Jones and the Vikings' defense get me the majority of my points each week," he said.
Majid has been playing fantasy football for three years and knows the best ways to draft his team and set his weekly lineup.
"You have to pick on the weak owners in the league, find those who know nothing and manipulate them with unfair trades," Majid said, who also advises that searching the waiver wires can lead to finding a sleeper.
Football players tagged as "sleepers" are ones who have the ability to fill the stat sheet and produce plenty of fantasy points in a game. Sleepers are often used in a manager's lineup when their usual starters are on their bye week.
"Bryce May is the best manager in this league, and that's the facts," Majid said. "He turned his team from the worst to the best."
May's team, "Free Tony Romo 2016," relies on players from the Dallas Cowboys, May's favorite team.
"Ezekiel Elliott and Dez Bryant anchor this team," May said. "I'm nothing without my 'Boys, my Cowboys that is," May said.
May, whose fantasy expertise dates back many years ago, says he considers fantasy football to be a manly thing.
"Fantasy football and this league have matured us bushy-eyed boys into men," May said, speaking of the tough competition.
Despite being the oldest and wisest in the league, Bennett is not the best manager. At 1-11, Bennett's team has some serious problems, according to May.
"The best manager in this league is Bennett. Oh wait, you mean by winning," May said, "then not Bennett's 1-11 squad, I retract my original statement."
Bennett's team is named the "Cleveland Browns," and appropriately so, as the NFL's Cleveland Browns are currently 0-12.
Although the students joke about Bennett's team, the competition is taken seriously. Some fans may start fantasy leagues to strengthen friendship bonds, but Bennett's league tears friendships apart.
"This league has negatively affected my relationship with the other guys because of the fierce arguments and fights we constantly have," Majid said.
May argues that the stress of managing a team and the stress of school are bad for the class.
"The bright lights of fantasy football can just tear people apart under the immense pressure each week," May said.
Perhaps some of the most memorable moments of the football season come from fantasy football leagues, whether it is winning a homemade trophy, or getting a pile of cash.
In Bennett's league, the funniest moment occurred on draft night.
According to Majid, the draft was set for 9 p.m. Eastern Time, which correlates to 8 p.m. Central Standard Time. Bennett was unaware of the time difference and got to the draft an hour late.
"Always know your time zones," said May. "Always."