New voice helps lift Panthers
Holland Ensminger never thought she would see the day that playing soccer was taken away from her. A car accident during her sophomore year at Lamar University resulted in a severe concussion and spinal injury that halted her soccer career.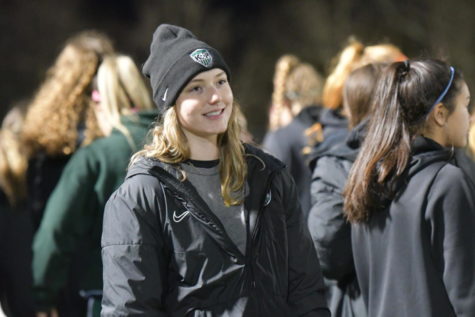 "It definitely was a bit of an identity crisis because soccer was always my life and it kind of got stripped from me pretty quick," said Ensminger, who graduated from Kingwood Park in 2015.
Recovery was a long and difficult process. Her concussion required copious amounts of rest and she went through the process of physical therapy and rehabilitation for the spinal injury.
"Overall, I guess it helped me realize how much I love the game and that's why I'm doing what I am now," Ensminger said.
Prior to playing at Lamar, Ensminger was on the varsity soccer team for all four years of high school. She was coached by Jess White.
"She was her own toughest critic," White said. "She was highly competitive… but she kind of evolved to balance that out and learned to take the good and the bad."
At Lamar, Ensminger was a criminal justice major. She intended to take on a career in law enforcement but over the years, her plans began to change.
"I started coaching at a local soccer club and I realized that I wanted to work with kids rather than be in law enforcement," Esminger said.
"
Always take advantage of the time you have with something because you never know when it will be your last time doing it.
— assistant coach Holland Ensminger
She is currently a guest teacher for Humble ISD and she recently took a content exam for 7th grade to 12th grade social studies. The exam will allow her to receive her teaching license. She hopes to teach history and coach soccer.
In November of last year, Ensminger contacted White to ask him if she would be able to help out with the soccer team this year. He answered with a quick "yes" and Ensminger has been a key part of the team ever since.
"She's an excellent listener and… that's really valuable for us," White said. "She's been a real positive contribution."
The team has welcomed Ensminger with open arms. They were excited to have someone new that they would be able to go to for advice and encouragement.
"I get in my head easily and she can see it and get me out of that," said sophomore Eve Hoyt. "She knows how to encourage me, which is through her telling me 'Don't worry about the mistake, you're doing fine.'"
Ensminger is thankful that White and assistant coach Luke Gorney have been so welcoming. She is excited to see what the future holds. Throughout all of her experiences, Ensminger has learned to never take anything for granted.
"Always take advantage of the time you have with something because you never know when it will be your last time doing it," Ensminger said.