Coaching is Jess White's calling
Girls soccer coach Jess White didn't play soccer growing up. He was a rugby player at Baylor University.
"A bunch of people I knew when I graduated college played soccer," White said. "I had a growing interest in the sport but I played rugby in college."
When White graduated with a bachelor's degree in history from Baylor University, he knew he wanted to coach and teach.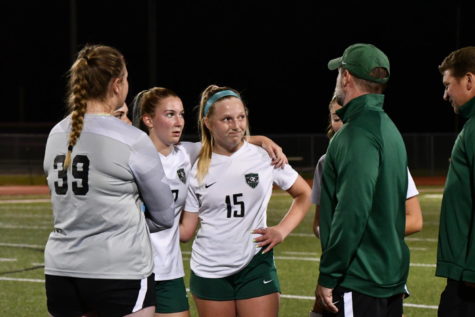 "Rugby is not as prevalent around here," White said. "Although it is growing at a club level at some schools, there are not really opportunities there. I enjoy both sports quite a bit but just in different ways."
White's favorite coach growing up was his rugby coach.
"Our rugby coach, he was tough on us," White said. "He would always challenge us, but he was fair. I would come home from practice exhausted. And we were a very diverse group as far as from around the world and the experience levels. He was really good at integrating all that."
White thinks the best part of coaching soccer is competing and seeing people develop as athletes and as people. There are always challenges of being a coach though.
"Each year brings different challenges," said White, who has led the girls' program at Kingwood Park since 2011. "You have to adapt to whatever changes come – who's graduated and what new girls are coming in? Then, you also try to take the different varieties of skills they bring to the table. That helps them develop into a cohesive, unified group."
White tries to focus on the opponent and win the game before the game even starts.
"Who's the opponent? How are we gonna try to be successful against them and stay within our game?" he said. "We want to play aggressively and positively. I try to have a calm mindset and not rub off in a negative way for my players."
This past season, White coached 48 players between JV and varsity. The varsity squad won their 10th district title. This year's senior class has not lost a district game during their four years in the program. In 2018 and 2019, the team reached the state semifinals. They were on track to return in 2020 before COVID ended the season early.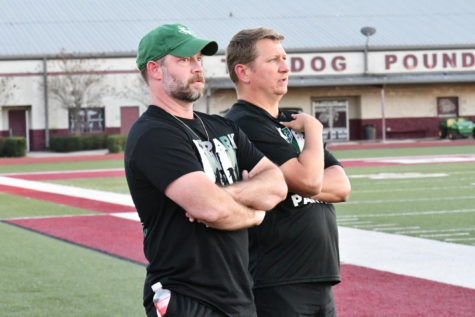 White works with coach Luke Gorney to prepare the girls to compete with the best teams in the state, including practicing against the boys at times.
"The boys can challenge us as far as physicality and speed," White said. "Coach Gorney does an excellent job too. He is very creative with a lot of our fitness workouts and it challenges them."
After each season ends, White evaluates who is returning and who is joining the team. He then decides on the formation he will use for the next season.
"We graduated girls last year who played well at 3-5-2," White said. "Now we are playing a 4-3-3 and a part of that is to try to take advantage of some of the attacking talent that we have. We have some players who are pretty young. We have 6 or 7 sophomores on varsity."
Each season, White's highlights of soccer games are seeing the girls coming together. In the past 10 years, the team has only lost two district games. 
"We give them ideas and see them come together as they implement those ideas," White said. "It could be a great game with the score could be 1-1 or 1-0, and just that anticipation of somebody breaking through somebody is a giant chess match – somebody figuring out how to move their pieces to overcome the other team." 
He hopes to coach at least until his 8th grade son graduates from Kingwood Park.
"If I'm still teaching after he graduates, that will be 32 years," White said. "I like to be living a slower pace of life by then."
Until then, he hopes to keep guiding the girls to the playoffs and creating more memories. The most memorable moments coaching for White was going to state.
"We have had really good teams come through here, and I think that this is my 12th year," White said. "Looking at the different groups that we had come in, it's easy to see the steps that different groups had taken to raise the level of expectation here."