Grandpa inspires love for golf
I first got into golf when I was very little, somewhere between 5 and 7 years old. My grandfather would always take me out to the course or the range and just have fun. I would usually beat him but that was never the point.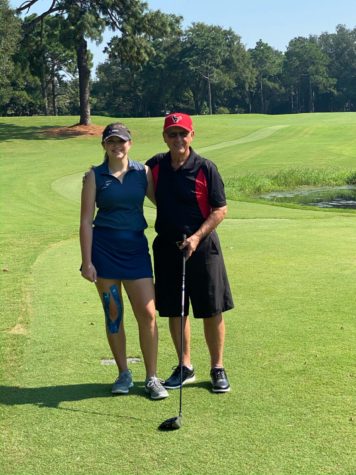 He would always try to help me. He would pick me up from middle school with snacks and drinks and take me to my lessons. He never missed it, in fact, he was always early. He would just sit in the car and read his book until we got out.
He made sure that I would always feel like I had a place to go. I knew that when I was feeling sad or I was just having a off day he would be available to go and play a round of golf with him. That's how golf became a stress reliever for me. It became my home away from home.
In high school he would never miss a tournament. If the coach needed anything, he would go get it for her. Once my golf glove tore in the middle of the tournament and he ran up to the club house to buy me a new one. He would search for golf balls and even go deep into the woods just to get a ball back. Sometimes he would just disappear for a long time. The amount of money that I have saved just from the balls that he found and brought back is just unreal.I never realized how much he meant to me until it was too late. He passed away on July 3, 2022, due to mesothelioma, which is a cancer that affects the lungs and larynx.
This is my senior year of high school and life has been very different. I have not been to the course as much as I used to. I love to play with my dad, but there is always going to be something different about it. My dad likes to help me work out my swing when I am on the course. When I played with my grandfather it was all for fun, we just focused on having fun.
I am still using the lessons he taught me when we were playing together, little techniques that help me with my golf routine. I will never forget what he did on and off of the course. He is the reason I am who I am today.