Early, Waggoner ready to grapple at State Wrestling Meet
Junior Lucas Early only took up wrestling his freshman year, wanting to try something new and different. With a heavy background of doing Brazilian Jiu Jitsu, making the transition to wrestling came naturally for him as he was able to adapt quickly to wrestling skills.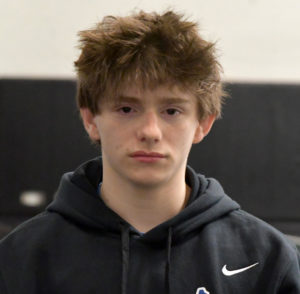 Now in his junior year, he returns to state for the second time with high confidence and nerves at bay. 
"Well, it's only my second time around, so it's going to be a lot more common because I know what to expect," Early said. "My main focus is to just place top 4 and be able to wrestle through state."
Early will wrestle at the State Championships with junior Brandon Waggoner. The meet is set to take place at the Berry Center in Cypress on Friday and Saturday.
"(Waggoner) is a great teammate, and we're like best friends," Early said. "I'm glad to see him succeed."
Going into his 13th year of coaching at the school, Knight has taken 50 wrestlers to the State Championships. Waggoner and Early earned their spots at state this year after they each placed fourth overall at regionals.
Waggoner will wrestle at 190 pounds and Early at 106 pounds.
  "Their technique is just exceptional," Knight said. "Lucas is more technical. He's usually still at the smaller end of his bracket whereas Brandon is very, very physical and more of a grind it out."
Waggoner started wrestling from an early age. And despite participating in all kinds of sports, his favorite remains wrestling.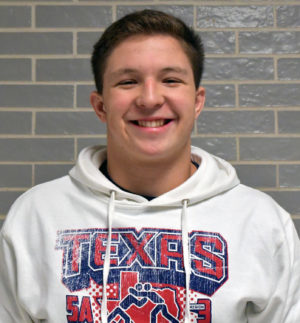 "With wrestling it's all on you, and you're fighting," Waggoner said. "It's really tough. I mean, no one really knows wrestling. I've done football, track, lacrosse – it's nothing like this." 
While Waggoner is a first-time qualifier, he was at State last year with Early and two-time champion Lexi Shannon. He was Shannon's sparring partner as she fought to repeat as State Champion at 215 pounds during her senior year.
Along with training with the school's wrestling team, Early and Waggoner also train at the RISE wrestling club. 
"They spend a lot of time working on technique there," Knight said. "So they know they have put in the work." 
Early started his training with RISE in spring of 2021, accelerating his career further on a national level. Last summer filled up quickly for Early as he attended several camps in the midwest as well as at the Colorado Springs Olympic Training Center. 
"After his sophomore wrestling season ended, we began to realize that Lucas proved to be successful in wrestling, and we signed him up," said Jeff Early, Lucas's father. "He won first place in the 100-down division for Greco-Roman and freestyle wrestling. I was like 'Oh, wow! Yeah, that's USA wrestling, that's not UIL high school wrestling.'" 
As state nears, Early credits his coaches and teammates in motivating him to always give 100 percent and go out of his comfort zone. 
"They have a chance – no matter who they're wrestling, they're quality wrestlers," Knight said. "They're strong. I'm going in thinking they have an opportunity to win, go all the way and definitely have an opportunity to medal."
* Maya Ortiz contributed to this story.