Baseball starts new era
New head baseball coach Chris Buechner wants to build the team back into a state champion contender. After five years as an assistant coach, Buechner took over the program when former coach Bruce Cox resigned. Following the offseason, Buechner couldn't be more excited for what's ahead.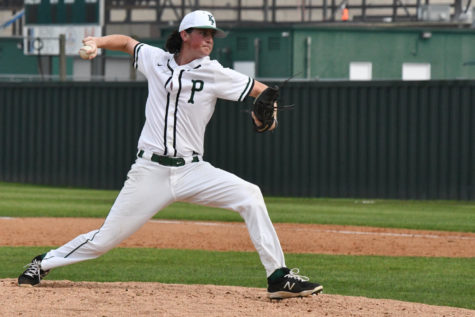 "The offseason was one of the best we've ever had here, so we've got guys that want to work," Buechner said.
A number of starters return from last season, including shortstop Marshall Burke, who's signed with Florida Tech. Burke is looking forward to this season since it is his senior year. 
"I'm excited to play with people who love the sport, and be surrounded by those types of players," Burke said. 
Players who have known Buechner as their assistant coach said it was a smooth transition to head coach.
"He started off strong in the offseason, he has been with us every second," said Burke, who is one of four team captains this year. "He gets what he wants and does a good job."
While players are preparing for district play, they are focused on working hard in their preseason games. Buechner picked up his first career victory as a head coach against Tomball Memorial, 4-1, on Feb. 23. They lost to Cy Creek, 3-1, in the second game of the day.   
The team continues to host the Kingwood Park Tournament this week. They play at 11 a.m. and 4 p.m. today. They will also play at 11 a.m. and 1:30 p.m. on Saturday.
"We show flashes of being really good, but if we could make it more consistent then we're going to be a tough team to beat," Buechner said.
The core of the team has played together for several years, making their connection strong.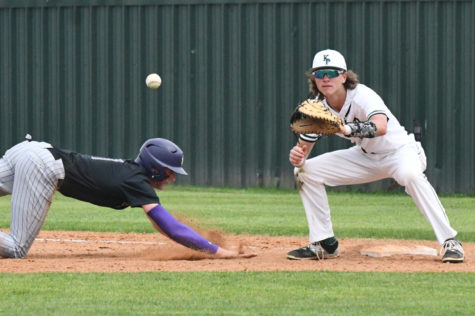 "They really started to come together and push each other and play for each other," Buechner said.
With about 30 games ahead of them, Buechner knows there will be highs and lows. The team missed the playoffs last year, but he expects to return to the playoffs this year with more experienced starters leading the way. He said the players' mindsets will be key.
"If you don't know how to fail the right way and bounce back, baseball will eat you up," Buechner said. "We just gotta stay positive, and like I said before [baseball] is a game of failure."
This year's captains are Burke, along with juniors Michael Santiago, Cody Jenkins and Andrew Hennings.
"[The team] couldn't have picked a better four guys to lead the team," Buechner said.
Buechner said other players who have played key roles and looked strong early include Rayne Brittain, Kevin Rios, Nolan Krueger, Jaxson Lindsey.
"Our ultimate goal is to win the state championship," Buechner said "That's really our team goal, but my main goal as a coach is to get these kids ready for the real world.
"Have to teach kids what the game is about. Not just wins and losses but life lessons and things that you learn along the way."
As this season begins, players love Buechner's high expectations.
"[Buechner] threw it in our brains that this is what we want and that's what we're going to get," Burke said. "We know we're going to surprise a lot of people."