Last year, Avery Steinke competed in the multi-round district final for girls tennis. Steinke went on to win the tournament and helped secure her a spot on varsity for her senior year.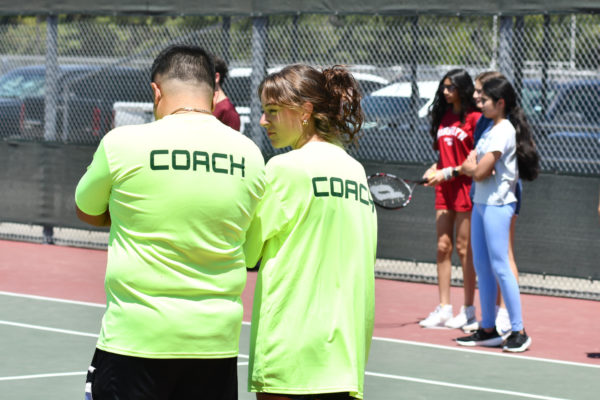 "During our last match I really thought we were going to lose," Steinke said "I was stressing out because if I don't make varsity, this was my last tournament."
The last team they were up against had already beat a KPARK duo. Their opponents were already tired from their previous match. Steinke pressed that advantage and made the team run. 
The lead in the final match kept going back and forth. 
"They hit the last point and the ball went out," Steinke said. "I couldn't even process the fact that we had won. I felt like I had proven myself as an upper ladder player."
Originally, Steinke was looking for a sport to play for a P.E. credit when an upperclassman suggested she join tennis. Now in her senior year, she will help teach the incoming freshmen, a tradition started a year ago by 2023 graduate Sean Helton.. 
"It's me helping out and taking that leadership role and teaching," Steinke said."It's a wrap-around for me."
During sixth period every day, she helps coach the freshmen with JV coach Wade Leak. Then during seventh period, she works on her own game in the varsity class period. 
 "[Tennis] makes me emotional," Steinke said. "I just love it, it's my favorite thing ever."