The gym is filled to the brim with cheers for their classmates competing in a human pyramid contest. No one is screaming louder than the Class of 2025 as they claim victory during a pep rally as freshmen. But that was just the beginning of a successful future for the now junior class.
"The second pep rally of our high school career, we won the spirit stick," junior class president Wells Kenny said. "I think that sort of said Kingwood Park was not ready for the Class of 2025 to break down the walls."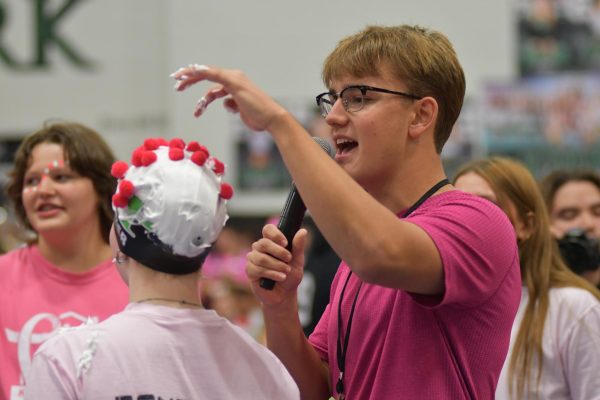 Kenny and the other class officers had a clear goal from the moment they stepped onto campus freshman year: raise a ton of spirit and money for their grade. They haven't disappointed, raising around $13,000 by the start of the current school year setting an unheard of precedent at Kingwood Park.
"I hold the other classes to their [Class of 2025] standards," junior class sponsor Pam Workman said. "You know, just to have that energy, to care about your class and your peers, and to work hard for them, to be those leaders."
The current junior class set high standards right off the bat freshman year. When the Hawaiian-themed pep rally rolled around in August 2021, they were busy selling leis and winning the spirit stick. They've continued selling spirit items throughout the years. But that's not all they've accomplished.
"I think one of the biggest things we've done is Beefcake last year. That was an absolute hit," junior class vice president Courtney Daniel said. "It was kind of our class's little brainchild. We actually handed that down to the sophomores, they're going to host it this year, so I think we started a little tradition there."
Beefcake is a men's volleyball competition that was organized by the Class of 2025 last year and was a raging success. It not only generated a good amount of profit, but a crazy amount of spirit.
"We have a large focus on the involvement of our students," Kenny said. "We've learned that with a lot of engagement, you get a lot of excitement."
They've also made money through more stereotypical ways. Just like the other grades, the juniors sell class shirts and have spirit nights at various hot spots in Kingwood. But what makes the junior's fundraising so successful isn't how they're making the money, it's the class behind it.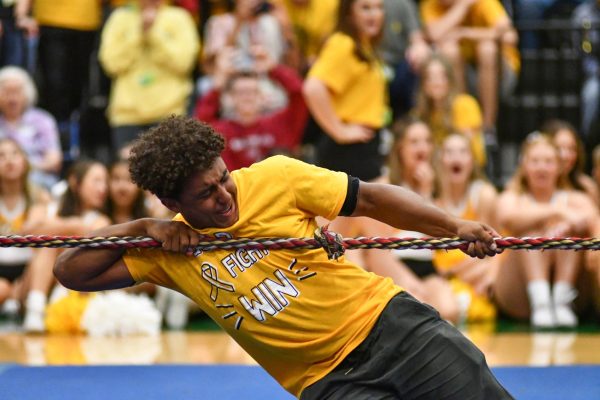 "There's a whole sense of camaraderie around it. There's pride," Daniel said. "And when you take pride in something you're going to be more likely to succeed."
The junior section at pep rallies is loud and passionate, screaming their guts out when it comes time for their turn during the "We are! KPark!" spirit contest. A new thing they've introduced at the past two pep rallies is turning their back on the underclassmen when it comes time for their turns, pretending to not listen.
"Being able to see the teamwork of our class is the most monumental thing," Daniel said. "Beginning of our freshman year and still bouncing back from COVID, how do you get people back involved? But I think we came back stronger than ever."
The junior class officers are attempting to bring back "Mr. KPark," a men's pageant show. Still in the works, the pageant will consist of various categories such as dance, a unique talent and formal dress wear with representatives from each grade. Kenny and Daniel are hopeful they can pull out another success like Beefcake with Mr. KPark.
"Everything they touch is successful," Workman said. "Their t-shirt sales have been successful, their spirit nights have been successful. The volleyball was successful. They're really successful with everything they endeavor."
All the money raised will go towards prom and other senior year activities. The usual amount raised for such things is $80,000-$100,000. Sticking to the grade's slogan of "Only The Best," Kenny has high expectations set for the next two years of fundraising.
"I am extremely proud of the Class of 2025," Kenny said. "I think we've done some great things and we've got some great things on the horizon."