Students mix international cultures into American Thankgiving tradition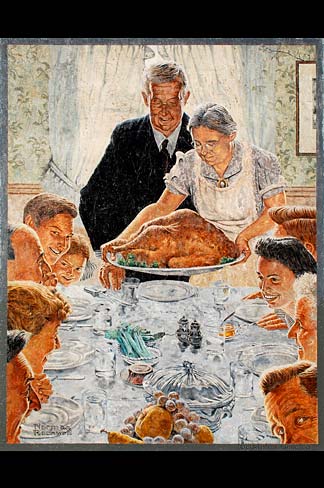 For K-Park junior Mutaba Mundemba, Thanksgiving is not just a chance to spend time with family or to eat a lot of turkey and stuffing. It means being able to be thankful for the things he has and just enjoy life as is.
"My Thanksgiving is nothing out of the ordinary," he says. "We pray, we sing, we talk."
As immigrants from Congo, the Mundemba family celebrates the holiday like no one else.
"We basically have two Thanksgiving meals," says Mundemba "One the American way where we have the traditional foods, friends and family, but we also mix a bit of our homeland foods."
In the Mundemba household, Thanksgiving is all about being grateful for what you have.
"One man's trash is another man's gold," said Mundemba.
Mundemba's favorite part of the celebration is the singing and eating.
"I most enjoy the feasting because I am a kid and love to eat, and the singing of traditional Congo songs," he said.
The Mundembas are not the only family t bringing a unique cultural flavor to the Thanksgiving celebration.
Junior Jessica Escobar says her family does not celebrate the "typical American Thanksgiving."
"Last year we went to Kemah in the morning then came home cooked chicken, cish, shrimp, and turkey," says Escobar, whose family is Salvadoran. "Thanksgiving to me isn't as special everyone else's. We just spend time together as a family."   
To sophomore Bethany Donoghue, Thanksgiving "is a day to recognize and be thankful for everyone and everything you have".
The Donoghue family, which comes from Scotland, doesn't really have a set tradition.
"As long as we are together as a family on thanksgiving is all that matters," Donoghue said.