10 Things I Learned From Being in FFA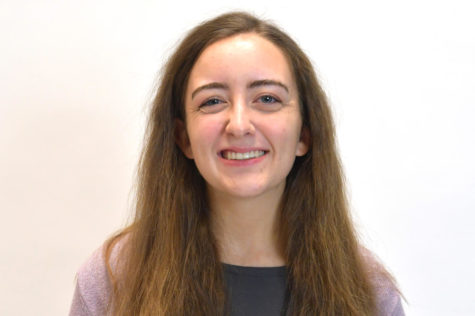 More stories from Camille Blair
I learned how best to not let steers or a heifer hurt me so much. After my heifer put me in the hospital, I learned to be more cautious. I have been stepped on the foot by my steers more times than I can count. After about the 10th time, you learn how to avoid it.
I learned what hard work really means. It takes a lot of work and responsibility to take care of an animal. After raising three or four animals each of the last couple of years, it can be a bit much. You can't cut corners, because if you're not going to do something right then you might as well not do it at all.
I learned that church clothes and barns don't mix well. There were a few times that after church we would go work the animals and I would still be wearing the same clothes. I would regret it afterwards because they would just get really gross.
I learned that giving your Ag teacher candy and other desserts goes a long way. Mr. McCarty will accept any kind of candy, dessert or food that you give him. Some of his favorites are the root beer bottle caps, chocolate and the red velvet ice cream from Blue Bell.
I learned that when you use a blower to dry your animal off and you first turn it on, you need to hold the hose upright and out when you turn it on. If you're testing to see if the blower works, it's best to make sure the blower is turned off first. The same goes for using a water hose. There may have been a couple of times that I would plug in the blower and the switches were flipped on and the hose started moving/ flying around like a weird snake thing. As for the hose, I have been sprayed in the face numerous times from kinks and just turning the water on.
I learned that if you give an animal too much hay, they will blow up like a balloon. Lambs don't know when to stop eating and will even eat until they get sick. It's called the overeating disease. You have to monitor their intake so they don't get sick or fat. Steers don't really do that but if you get one that loves hay (like mine this year), they will fill up on it as well. That doesn't look good for show, so it forces you to monitor their intake as well.
I learned leadership skills and how to be more confident. My confidence has especially grown. I am finally able to have an actual conversation with someone I don't know, and I'm speaking up more which is really strange for me.
I learned to always double check to make sure the gate to your animal's pen is closed or they will get out and mess with everything. The steer I had my sophomore year got loose one night in the barn. The next day there were hoofprints everywhere. Every rake and broom was knocked over. He ate half a bale of hay off someone's box and even had cobwebs hanging off of his ears. We don't know where those came from. On a separate night while he was eating, I didn't latch his pen but just closed the gate. When he got out he ran into an empty pen and started jumping/hopping around like he was a little calf again.
I learned that when you put your lamb on the rack, you need to be careful or they will try to kill themselves. A rack is the table that you put lambs on that holds their head in place so you can wash them and work their leg wool. When they are on the rack, they don't really try to kill themselves but they just act really stupid and can hurt themselves pretty bad if you're not careful.
 I learned that our family saying – "another judge, another day" – applies to more than just the show ring. My family has been showing animals for years and we have had really good shows and really bad ones, and even shows with the most surprising results and not in a good way. Whenever we have disappointing results my mom says this and it really just means that you never know what can happen.
Leave a Comment
Your donation will support the student journalists of Kingwood Park High School. Your contribution will allow us to purchase equipment and cover our annual website hosting costs. The journalism program at Kingwood Park is funded solely from student sold advertisements and community support.