Family support lifts Hennings during sophomore season
Baseball was not love at first sight for sophomore Andrew Hennings. Hennings actually tried soccer for a bit after deciding YMCA baseball wasn't for him. It wasn't until he was about seven and started playing baseball with his brother and dad in the backyard that he returned to the sport.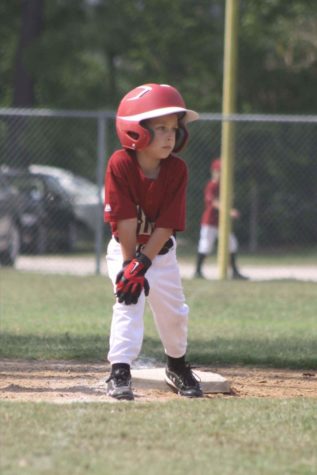 Now baseball is one of the biggest things in his life. His older brother, Nicholas Hennings, is one of his motivations for the sport.
"Nicholas has been a big part of every team, from a fan base standpoint, of all the teams Andrew has been on," the boys' dad Brent Hennings said.
Nicholas, who graduated from Kingwood Park in 2021, couldn't play high school baseball due to cerebral palsy, so he found other ways to get involved. He plays in a challenger league for people with disabilities, and he attends all of Andrew's games. Before Andrew could drive, Nicholas would go along to his practices too.
"Nicholas' positive attitude and unrelentless support is infectious," varsity baseball assistant and pitching coach Christopher Buechner said. "He loves being a part of the baseball program, and we enjoy having him around."
Andrew spends most of his time with his brother – talking, watching movies and playing baseball and video games. When Andrew was about 5, he and Nicholas ignored their parents' advice and played wiffle ball in their house. Andrew hit a ball that put a hole in the wall. 
Their dad coached Andrew's baseball teams until he was about 10 but now watches the games from the sidelines. Brent Hennings only played Little League and can no longer keep up with his sons' conversations about Major League Baseball.
"[My dad] is always willing to help me get better, whether that's driving me to practice or taking me to games," Andrew said. "My family's just been really supportive."
Andrew's time playing ball in the yard evolved into two hours a day working out outside of practice and playing summer ball. In January, he earned a starting spot pitching on varsity as just a sophomore. He was one of the team's primary pitchers.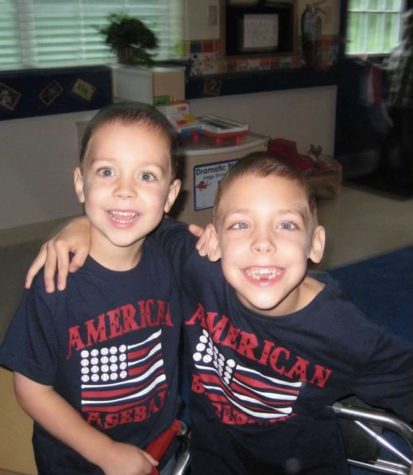 "Anytime you have a 15 or 16-year-old up against 18-year-olds, physically you are at a disadvantage," Buechner said. "Andrew's work ethic in the weight room and on the field narrowed that physicality gap and helped him be successful throughout the season."
The only camp Andrew has ever attended for baseball was the Kingwood Park summer camp. He never had formal pitching lessons until this fall, though he has practiced with his coaches in the past. 
Brent Hennings said Andrew's biggest asset baseball-wise is the mental side. 
"He plays smart, and he doesn't get frustrated," his dad said. "He always seems to be even keel and doesn't let much bother him on the baseball side."
Brent has always told his kids "if you're going to do something, do it right." It applies to everything: school and baseball. Andrew had a good year in his first season on varsity. He also successfully balanced a class schedule that included all advanced core classes.
Andrew credits family for his success, and Buechner isn't surprised.
"We preach 'family' throughout our program, and it does not stop with the players and coaches. We truly value getting to know our players' families," Buechner said. "[The Hennings] are supportive and are always there to help in any way they can. We cannot say enough good things about them."