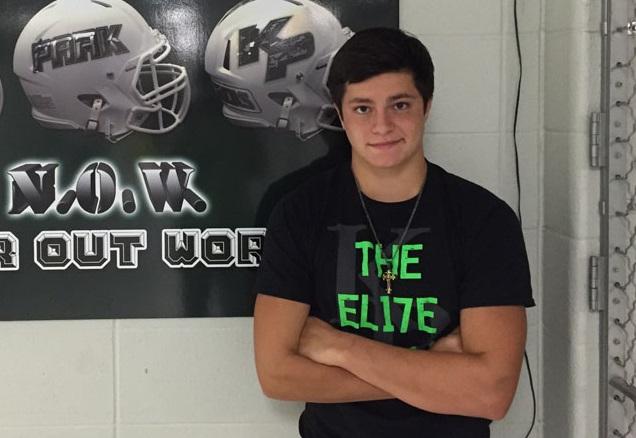 "Football has really humbled me and taught me teamwork. Like I'm not the only one that gets the ball," - Matthew Ogle, senior.
---
From a young age, Matthew Ogle has been an avid Pittsburgh Steelers fan. His biggest Steelers role models include greats like Troy Polomalu and Antonio Brown. Polomalu's ferocious playing style, as well as Brown's charisma have influenced Ogle,
a K-Park senior, throughout his life. While he plays on the school's varsity soccer team, football has always been his first choice. His football journey began by playing flag football while in elementary school. Transitioning to the more aggressive tackle football in 7th grade was a relatively painless experience, and he's never looked back. He used to play wide receiver and safety, but after bulking up and being promoted to varsity for his senior season, he switched to outside linebacker.  This year, Ogle will be wearing the Steelers' Antonio Brown's #84 for the Panthers.
---
- 
Michael Horton
, Staff Reporter / Social Media Manager
Matthew Ogle, Staff Reporter
Mar 30, 2017

Jackman takes his last stand as Wolverine in "Logan"

(Story)

Mar 10, 2017

Boys soccer players, satisfied at last, are going to playoffs

(Story)

Dec 13, 2016

2017 Movie Preview

(Story)

Oct 27, 2016

Soccer player Mauricio Garza looks ahead to upcoming season

(Story)

Oct 27, 2016

Concussion concerns sideline K-Park player

(Story)

Sep 14, 2016

Panthers varsity football stays positive after a rocky start

(Story/Media)

Oct 06, 2015

Avengers: Age of Ultron soars above all others [DVD Review]

(Story)