The cross country teams are on a mission to top last season's success. The girls and boys teams both qualified for state last year for the first time since 2013. After early meets this year, coaches are optimistic with what they are seeing.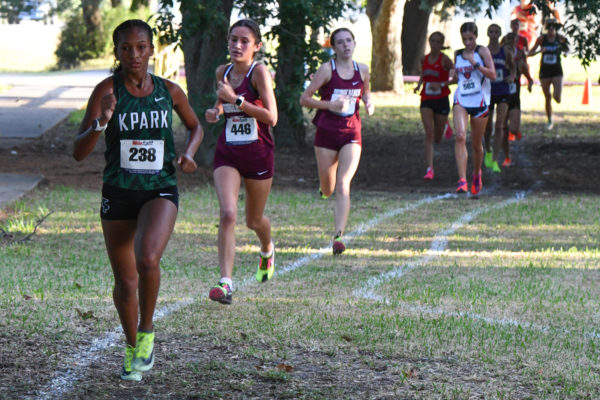 "[Our] main goals are to win district [titles] on both the JV and varsity," girls coach Kimber Watson said. "We'd like a top five finish at region, and hopefully, bring the team to state."
The teams graduated strong seniors last May, but they also each return experienced runners among this year's seniors and juniors.
"They're going to have to take each practice seriously, each and every day to get better and keep focused at their goals," Coach Chris Elliott said. "We have a very competitive schedule this year, so if we can do well in those meets, we'll be OK."
The girls team has increased practice, now having mandatory practice after school Mondays and Wednesdays. They are also doing more team bonding activities after school on campus. 
"[Our team's strength is] working together, like no matter the conditions outside, especially in the heat," two-time state qualifier senior Elina Bailey said. 
Record breaking heat caused disruptions to August practices. The teams have worked around the heat warning as best they can.
"[We've adapted to the heat by] making sure that we're drinking plenty," Elliott said. "[We're] giving them more breaks, and making sure that on Thursdays in particular, that it's not a real hard, hard workout because it takes them a couple of days to recover from it, if it is hard."
The boys have strong team speed, with approximately 10-15 guys who have the capability of making varsity. In the first meet of the year, seven boys broke 11 minutes, and almost everyone improved their time from last year.
"I'm really proud of every single one of them," Elliott said.