Behind the paintings, Bob Ross was still a good guy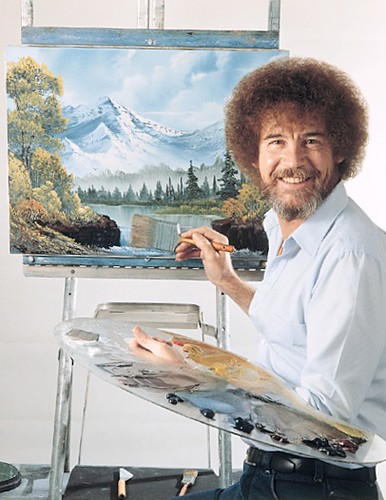 Bob Ross is one of the most well-known names in America. His calming voice and happy trees stole everyone's heart. He believed anyone could paint. Recently, Netflix released a documentary called "Bob Ross: Happy Accidents, Betrayal and Greed." If you know the name Bob Ross, you'll enjoy this documentary. 
The documentary was directed by Joshua Rofé and discusses the scandals that went on behind the scenes of "The Joy of Painting." Bob's son Steve is interviewed about his father and talks about some tough topics. It seemed that everyone except Steve was there for the money. I liked how he was the person who talked the most because he knew Bob the best. He had almost nothing negative to say about his father, and neither did anyone else. Bob acted off camera like he did on camera.The documentary discusses Bob's affair with Annette Kowalski while still married to his wife Jane Ross. Jane died suddenly of cancer in 1992. Bob was devastated by the death of his wife. That's about the only thing Bob did that was controversial. 
I enjoyed the visuals of the documentary. Dramatic illustrations to describe stories being told by those who were interviewed helped me understand the story better. I appreciated the layout of the documentary. Everything is in chronological order and shows multiple people's perspectives. 
If you're a Bob Ross fan or not, I think anyone would enjoy this documentary and learn a lot from it.