Campus improvements, additions underway
With every new school year change is bound to happen, but this year a few changes will be hard to ignore. Construction is happening all over the school.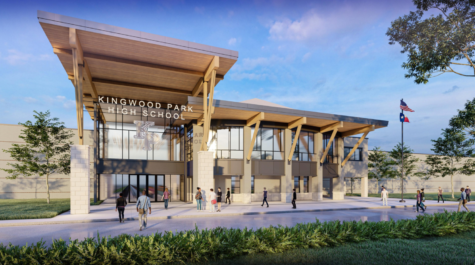 Some of the biggest construction projects happening around the school are a new culinary classroom, a new architecture classroom with an indoor shop for the Tiny Home, a third gym and a courtroom. 
These projects open up new opportunities for students.
The new culinary classroom will allow students to take culinary classes on campus with its industrial kitchen. 
The architecture classroom being built will include a shop allowing students opportunities to earn new certifications like the NCCER, National Center for Construction Education and Research. 
"Currently, we build models inside my classroom and the tiny home outside by the tennis courts," architecture and engineering teacher Melissa Taylor said. "It will be nice to have everything in the same area."
The courtroom will allow criminal justice students the opportunity to grasp the concept of court. Now all criminal justice students will be involved in mock trials, and with all the changes the forensics and criminal justice classes will be working on a cross curricula crime scene for the end of the year. This will entail investigating, collecting evidence and a trial. 
"As a former trial attorney, I spent so much time in the courtroom," criminal justice teacher Scarlett May said. "I'm excited that I can bring that experience to my students."
The third gym will add another enclosed area for sports teams, fine arts, and the dance team. It will help during bad weather when every sport needs shelter along with band, JROTC and dance. 
"I've seen cheerleaders use the cafeteria [during bad weather]," principal Wes Solomon said. "It's just going to be another indoor facility that can be used by all organizations."
Other projects happening around the school are redesigns to the front entryway and the Larry Cooper athletic entryway. As construction brings opportunity it all comes with restrictions. 
The culinary room is actively being built where the courtyard was, therefore, no longer allowing students to eat lunch outside.   When the construction is completed students will be permitted to eat in the field to the right of the former courtyard. 
Another restriction that comes with construction is access to certain places. There will only be one entrance to the athletic building. The courtroom will take away some of the common area that students use upstairs. 
"It's going to limit some of our access to places," Solomon said. "It's a minor inconvenience for the short term that's going to turn into a fantastic unbelievable experience."