Hamilton hopes Florida Atlantic's run continues
While many sports fans are tuned in to the NCAA basketball tournament as the final 16 teams prepare for the regional semifinal round, boys basketball coach Jeffrey Hamilton is especially feeling nostalgic.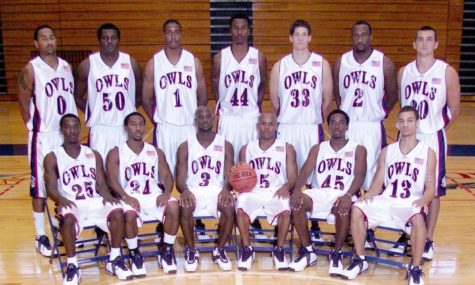 Hamilton spent four years at Florida Atlantic University, where he was a shooting guard from 2000-2004. In the beginning of Hamilton's college career, he and nine fellow freshmen struggled. But after bringing in six transfers to the program and learning how to play as one, Hamilton and his team won their conference tournament and qualified to play in the 2002 NCAA tournament for the first time in school history.
As a 15-seed, Hamilton and his team took on No. 2 seed Alabama. FAU led at halftime, but ultimately lost, 86-78. 
This year's trip to the NCAA Tournament was the team's first appearance since 2002. The 9th seeded Owls defeated 8th seeded Memphis, 66-65, and Hamilton was ecstatic to see the program's first NCAA Tournament victory. The Owls went on to defeat 16th seeded Fairleigh Dickinson to advance to the Sweet 16. 
"I was elated and happy for them," Hamilton said. "It just brought a lot of pride back to the things that I was able to do in my college days. It's been really fun to watch. I'm getting text messages from old friends, new friends, recent friends and current friends just trying to be a part of it. So it's been really neat." 
Hamilton didn't keep up as much with his former school until the COVID pandemic in 2020. His teammates met on Zoom chats and started group chats and have been communicating ever since. After 21 years since they played, Hamilton and his old teammates couldn't be prouder of their alma mater.
"It's kept me connected with some friends that I haven't really talked to in 20 years almost," Hamilton said. "So it's just been great to watch them. I'm really happy for them and excited for the program and looking forward to watching them play in the Sweet 16."
FAU is set to play fourth-seeded Tennessee on Thursday night. Tip-off is at 8 p.m. in New York.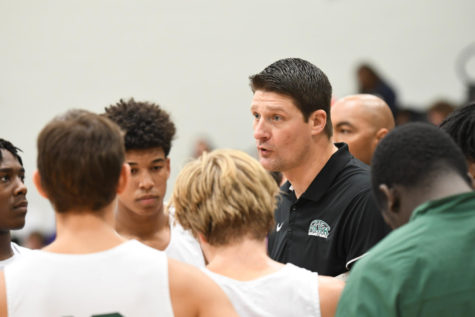 "There's no better tournament," Hamilton said. "I've watched as many games as my wife will allow. It's been a really good tournament. A lot of upsets, that's my kind of tournament. I love it when the underdog comes through."
Hamilton said that because of the dissimilarity of styles of play at every level he played, he got exposed to many different ways of playing the game of basketball. He credited those experiences for helping him develop who he is as a coach.
"I've been coaching basketball now for 18 years," Hamilton said. "I've been a part of basketball for almost 37 years. My kids are playing it pretty much year round. It's just part of who I am. I live and breathe it."
Because Hamilton had one of the most memorable experiences playing in March Madness, he said the current Florida Atlantic Owls should enjoy these moments as a team. He hopes they make it far in the Sweet 16. 
"It's fleeting so just enjoy it," Hamilton said. "There's no guarantee that you'll ever get this experience again. So just take it all in, enjoy it, have some fun, go out and give the best effort you have."